The Adventures of Obi and Titi Series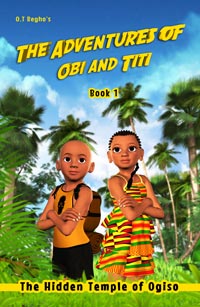 Book 1 - Hidden Temple of Ogiso
Exploring Africa History through Fiction
Book Reading and interest level
Reading Level: US Grades 2–4, U.K. Year 3-5
Interest Level: Grades 1–5, U.K. Year 2-6
The aim of this chapter book series is to teach children about ancient African empires and their important contribution to present-day civilisation through a blend of fun, fact, and fiction. This also lends itself to wider topics such as , literacy (creative writing), social studies, and geography, which we will provide lesson guides for in the near future. This particular guide will combine the teaching of literature and African history.
We have labelled this resource a teacher's guide instead of a set of lesson plans as we have delved into greater details for the benefit of those who are not teachers and may not be experts in this particular subject matter. It also allows for greater flexibility in using the material in different environments i.e. at home, individually or in a classroom with groups. We have provided links were necessary for further reading and continue to update this as and when necessary.
(Covering the Benin, Yoruba, and Oyo Empires)
1 – The Hidden Temple of Ogiso
2 – The Traveller's pendant
3 – The Black Okuta
4 – Queen Idia's Mask
5 – Shango's Axe of Thunder 
6 – The Great Walls of Benin
Deep in the heart of Africa, two young children unwittingly find a hidden temple and a mysterious map. This discovery sets off a chain of events that will change their lives forever. For once they must settle their differences and work together, as they set off on a magical adventure to save their kingdom and the ones they love.
At the end of each book, you will find a vocabulary and an African facts section, which provides opportunities for further reading and discussion.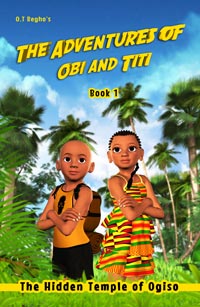 Introductory Lesson (40-60mins)
Breakdown 
Pre-reading discussion
African facts presentation
Book cover introduction
Book trailer 
The aim of the first part of this lesson is to establish a baseline of your student's knowledge of Africa and their perception of its culture and history. In so doing, it touches on the reliability of different sources of information and how history may differ depending on who is telling it. It also highlights how conventions and popularity have skewed Africa's image and history.
The second part of the lesson should be used as an opportunity to build excitement around the introduction of the book series. The aim here is to build intrigue about ancient African kingdoms and empires and their real and mythological heroes and heroines.
Pre-reading focused discussion
Before introducing the book to your students, let us find out what they know about Africa. We will do this by posing questions and pre-empting open discussions.
Please note that, none of these questions are mandatory but are a good starting point for more in-depth conversations about African history. Clicking on a question will open up extra information and provide greater context.
After they have written their answers down ask them to discuss their responses with a partner or in a small group.
Were there many similarities between their answers and those of their classmate?
Did the words they provided show a positive or negative representation of Africa?  Use your analysis of this to further the conversation.
How do they know their source of information is reliable?
This will follow through later to the discussion of how to assess the reliability of a source.
Do they know the difference?
Show a map of the world like the one below without country names and ask them to point to Africa.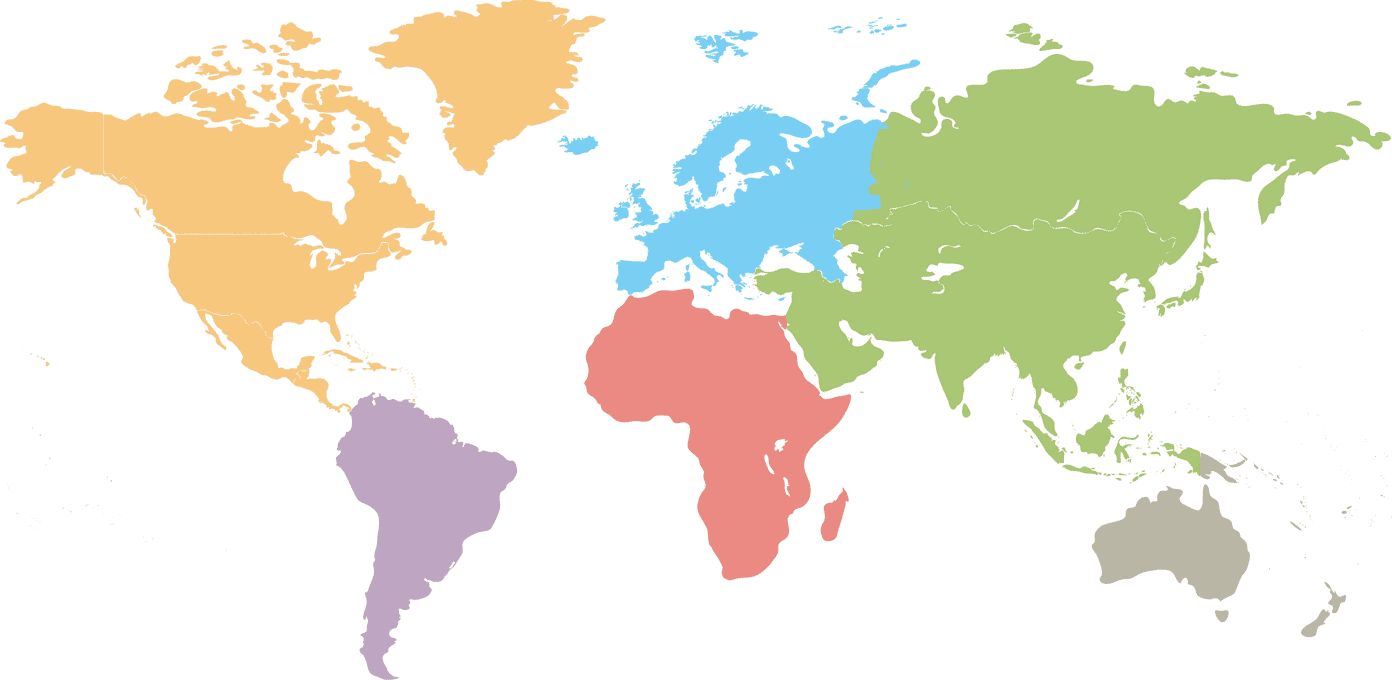 Show them the conventional order based on GDP
Asia, Europe, North America, Africa, South America, Oceania, Antarctica
https://en.wikipedia.org/wiki/List_of_continents_by_GDP_(nominal)
Explain to them that even though Africa is known as one of the poorest continents, it is actually the richest continent in the world, in terms of its natural and mineral resources such as gold, manganese, phosphate, uranium, chromium and diamonds. 
Depending on time and the level of your students you can explore the above questions further with regards to, why convention sometimes superseded facts and what negative consequences they may cause.
Alternatively, this could be set as homework or used as a piece of differentiated work for more advanced students.
Use the following facts to build intrigue about learning more about Africa.
The richest man to have ever lived was an African named Mansa Musa. His wealth is estimated to be the equivalent of $400 billion, making him richer than Jeff Bezos (Amazon), Bill Gates (Microsoft), and Mark Zuckerberg (Facebook).
The Guinness Book of World Records describes the walls of Benin City (in Africa) as the world's second largest man-made structure after China's Great Wall.
Africa is home to the world's first and oldest university. The University of Karueein is the oldest existing, and continually operating university in the world and was founded in 859 AD by a woman named Fatima al-Fihri in Fez, Morocco.
Introducing the Adventures of Obi and Titi
Introduce the book to your students by showing them the cover and passing it around. Instruct them to only look at the cover. If you do not have the physical book you can click on the button below, then click on the arrow in the right-hand corner and print it off for the class to see.