Augmented Reality Book Readings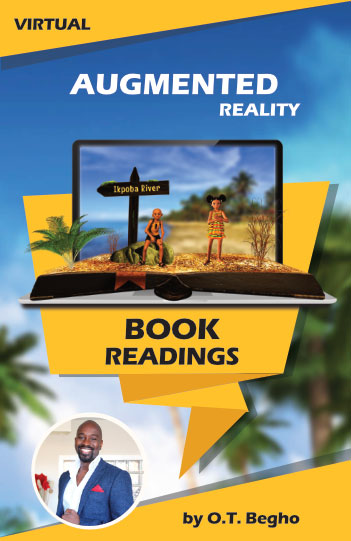 One of the best ways to get kids engaged in reading is a visit by the author, who can really help bring the story to life. Our fantasy adventure, set in the ancient African kingdom of Benin, read by the author and is augmented with interactive viusals, sound effects, a quiz and interesting African facts.
Format
 Our sessions last for around 60 mins and are targeted at 6-9 year olds. The format  is outlined below.
– Welcome and introduction by the author and creator
– Book trailer
– Book reading – The first and second chapter of The Adventures of Obi and Titi: The Hidden Temple of Ogiso
– Quiz
– Q & A
– Interesting African facts
– Q &A
School Book Readings Coming Soon!